NUTRITION
Excellent  nutrition is the key to a healthy life. 
This includes fruits, vegetables, whole grains, and a source of protein.
Nutrition focuses on how people can use dietary decisions  to reduce the risk of disease, what occurs if a person has too much or too little of a nutrient, and how allergies work.
Macronutrients are proteins, carbohydrates and fats.
Micronutrients are vitamins, minerals, fibre and a really important nutrient water. 
If people do not have the right balance of nutrients in their diet, their risk of developing assertive health conditions can increase.
Here at BFIT, I advise getting your nutrition from natural occurring foods rather than processed food and to limit dairy and meat intake, replacing with plant based options.
BREATHING
Breathings tips during exercise:
The diaphragm is a muscle that can be found between your thoracic cavity (chest) and abdominal cavity (stomach). Try to focus on delivering deeper more in tune breathing rather than shallow breathes.
There are advantages in correct breathing patterns during physical exercise:
Aiding your ability to relax 
exercising more efficiently, longer and safer.
 Aiding blood flow through out the body.
Aid in Preventing injuries such as hernias, spikes in blood pressure/strain on blood vessels, and back pain.
Allowing you to workout more effectively and keep concentration through your workout.
CALISTHENICS
Calisthenics a greek word that means strength and beauty in movement. 
In simplistic terms resistance training with your own bodyweight. Improving strength, coordination, agility, balance, flexibility and lastly your aerobic system.
Here at BFIT we believe mastering your bodyweight is a key component as well as the points above mentioned to become a well rounded fitness individual.
The basics of this style of training are mastering movements such as pull, push, lunge, squat, rotation, hip-hinge and gait.
The amazing thing about calisthenics is that it comes with elements of creativity and can be performed anywhere.
HAND BALANCING
A handstand is the art of supporting the body in a strong and steady, inverted vertical position by balancing on the hands. 
Handstands are performed in many athletic activities, including calisthenics cheerleading, circus, yoga, acro dance and gymnastics. 
Hand balancers all over the world are getting so creative some of the moves they do will astonish you! If you haven't already, I can advise going to see a hand balancing act mainly performed at the circus.
I am passionate about hand balancing as it is such a fascinating way to express movement  of the body and love the challenge.
Let's be honest its not for everyone as it is a long  journey of repetition and strength building. If your ready to join me don't hesitate to get in touch.
MOBILITY
Mobility is the action in which you work to improve the range of motion of our, muscles and joints. 
Another improvement of mobility training is aid in posture correction as well as easing everyday pains and aches as well as improve muscle to mind connection and body awareness.
Benefits of mobility:
•

Improved flexibility

•

Increased range of motion for increased strength potential

•

More muscle activation

•

Decreased risk of injury

•

Decreased soreness and joint pain

•

More fluid movements
YOGA
Yoga is a body and mind practice with a 5,000 year history in ancient Indian philosophy. Styles of yoga incorporate  breathing techniques, physical postures, meditation or relaxation.
This discipline is both physical and spiritual and increases overall well being, health, mobility and awareness. 
Benefits of yoga:
•

Increased flexibility

•

Increased muscle strength and tone

•

Improved respiration, energy and vitality

•

Maintaining a balanced metabolism

•

Weight reduction

•

Cardio and circulatory health

•

Improved athletic performance

•

Protection from injury
WEIGHT LOSS
Having a balanced, nutritious diet and being physically fit is the best way to stay healthy and help decrease your risk of disease and aid weight loss. 
To help maintain a stable weight, your energy (kilojoule) intake needs to equal the energy you use. If you use more energy than you consume, you will lose weight. On the other hand, if you eat more than you use, you will gain weight. This is the basics of weight loss or weight gain.
The sensible answer to shredding excess body fat is to make small healthy changes to your eating and exercise habits. These changes should be things that you can keep as part of your lifestyle – that will aid you to lose weight and keep it off.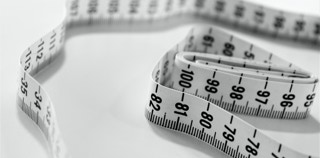 Personal Trainer 
Level 3 
The Level 3 Personal Training course, upon completion renders a fully qualified Personal Trainer, eligible to enter the Register of Exercise Professionals REPs at level 3, the highest entry level in the Industry.
Fitness Instructor 
Level 2
Fitness trainers and instructors lead, instruct and motivate individuals or groups in exercise activities, including cardiovascular exercises (exercises for the heart and blood circulation), strength training, and stretching. They work with people of all ages and skill levels.
Swimming Instructor 
Level 2
Level 2 Teaching Swimming Qualification builds on your Level 1 qualification and will give you the knowledge, skills and abilities needed to become a swimming teacher.
Yoga 
Level 4 
The 4 Diploma in Teaching Yoga is to equip learners both professionally and practically to teach yoga asana, breathing practices, pranayama, relaxation and concentration/meditation to students with a wide variety of ability and experience with an underlying knowledge and understanding of yoga principles and philosophy.
First Aid
Fully Insured
Trained in first aid with full sports insurance